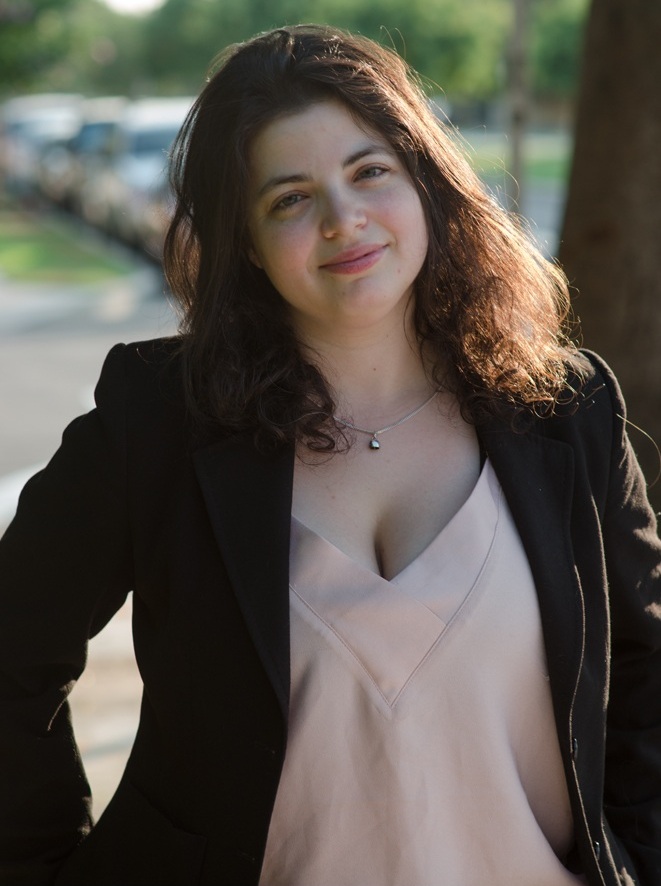 Nami Melumad is an Israeli-Dutch film composer, based in Los Angeles, California. Her scoring credits include over 140 projects in a wide range of genres, most notably Marvel's Thor: Love & Thunder, (which she co-scored with Michael Giacchino), Netflix's The Woman in the House Across the Street from the Girl in the Window, and the Paramount+ Series, Star Trek: Strange New Worlds as well as Star Trek: Prodigy, making her the first female composer for the Star Trek franchise. She also scored Disney's Far from the Tree, the HBO Max comedy, An American Pickle, starring Seth Rogen, the Amazon thriller-drama series, Absentia, starring Stana Katic, and EA's VR video game Medal of Honor: Above and Beyond. Other projects include the Oscar® winning documentary short, Colette, which she composed music for, and Amazon's Borat Subsequent MovieFilm, for which she arranged and wrote additional music.
Nominated for Breakthrough Composer of the Year (2020) by the International Film Music Critics Association (IFMCA), Nami won the IFMCA For Best Original Score for a Video Game for Medal of Honor: Above and Beyond, earned a Jerry Goldsmith Award Nomination for Over the Wall (2019), won the Hollywood Music in Media Awards for her work for Passage (2018), as well as Best Score for a Short at Fimucite for Luminarias in 2017 (out of 908 score entries), and Best Featurette Score at Idyllwild Festival of Cinema in 2017. She was also nominated for an HMMA for Miss Arizona (2018) and This Day Forward (2017).
Nami takes pride in telling thought-provoking stories that make an impact on the viewer, such as Subira, Kenya's official entry to the 92nd Academy Awards, about a young Muslim woman who challenges gender stereotypes and tradition; Miss Arizona, a dramedy about a former beauty queen who meets four women at a shelter; More Beautiful For Having Been Broken, a drama focusing on a single mother and her special-needs child; and Not Your Skin, a documentary examining the issues of the transgender community through the stories of people who transitioned in different stages of their lives.
Nami had recorded music at the Fox Newman Scoring Stage, Warner Brothers Eastwood Scoring Stage, Abbey Road Studios, East-West Studios and Capitol Records. Her works have been performed by the Hollywood Chamber Orchestra, Haifa Symphony Orchestra, The Israel Sinfonietta Beer Sheva and Helix Collective Ensemble.
An alumna of the prestigious ASCAP Film Scoring workshop (16′), Nami completed the highly rigorous Scoring for Motion Pictures and TV program (SMPTV) at the University of Southern California (15′) and holds a B.A. in multi-style composition from the Jerusalem Academy of Music, where she was admitted directly to sophomore year.
Nami started her musical life as a pianist and a flute player, performing in orchestras and bands, and she also plays guitars, uke, and some clarinet. After completing her two-year Israeli Defence Forces service she traveled the world with a big backpack (New Zealand, Australia, China, Thailand), and a small backpack (Israel, Europe, Canada, USA). She is an enthusiastic Trekkie and an avid film fan but also enjoys oil painting, hiking, and having coffee with friends.
Nami serves as a board member of the Alliance for Women Film Composers and is represented by Maria Machado at the Gorfaine Schwartz Agency.
View Credentials