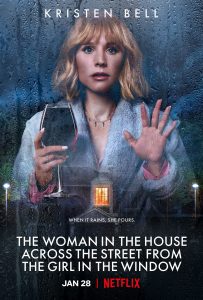 The Woman in the House Across the Street From the Girl in the Window starring Kristen Bell is released worldwide on Netflix! It was such a blast writing this score and collaborating with showrunners Rachel Ramras, Hugh Davidson, and Larry Dorf, as well as Director Michael Lehmann and Executive Producer, Brittney Segal who are comedy giants!!
Special thank you to Ro Rowan, Andrew Synowiec, Shin Miyazawa, Nate Hill, Gabe Hilfer, Moi Gracia and Jeff Gartenbaum for helping to bring this score to life!
Also – we're Top #1 on Netflix in the U.S. and in the UK today.