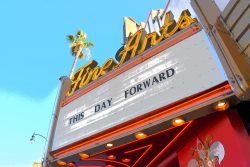 This Day Forward's score is nominated for Best Original Score- Independent Feature at the Hollywood Music in Media Awards. Boom! Kinda surreal to see my name on the list alongside these masters of film scoring…
This meaningful, thought-provoking film was directed by the very gifted Brian Ide , and I'm very proud of our second collaboration!
And thank you Mike and Jennifer Jensen, for sharing this personal story. May the movie bring faith and hope to the ones who watch it.